Enjoy the last weekend of August with a great variety of events. There are local parties, activities for children, sports, concerts and more. Lanzarote has many things to offer for every body. Make the best plans with these "9 Things to do this Weekend in Lanzarote". Remember, you can always find the best events in our Calendar and if you want even more recomandations, you can download the Localixo and ask everything you want to know about the island.
Don't miss anything and keep reading for a great weekend...
The "Fiestas de Santa Rosa de Lima" conclude this weekend in Orzola:
Thursday, August 24
11:00 am. Children's Workshop.
1:30 pm. Regata of mats in the dock.
5:30 pm. Start of the Championship of "Cinquillo".
9:30 pm. "Fiesta Canaria" with the parrandas Son Los del Norte, Raíces and Pa'l Porrón.
Friday, August 25
11:00 am. Drawing competition.
12:00 am. Handicraft market of the municipality.
1:30 pm. Day Party, concert: Bourbon, Treintaytantos, Naiyimbe Group and Dj. Furre.
10:00 pm. Los Conejeros.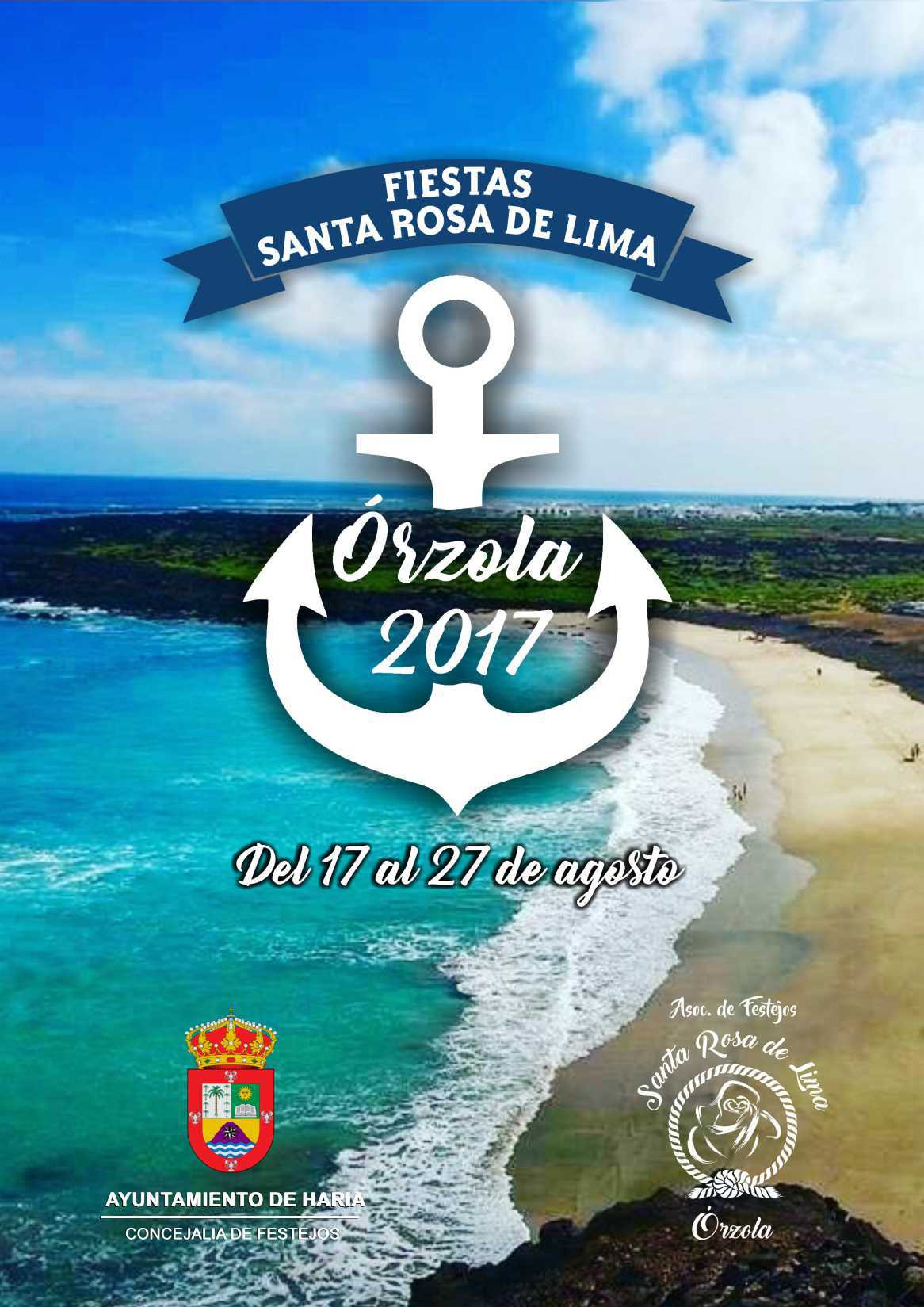 Saturday, August 26
10:30 am. Start of the PlayStation contest.
1:30 pm. "Cucaña". (Slipppery pole).
5:00 pm. Contest "Dulce y Salado" (Sweet and salty), pastries and entrees.
9:00 pm. Lanzarote Summer Dance Festival.
11:00 pm. Great "Popular Verbena" with Los Conejeros and Guajavi.
Sunday, August 27
12:30 pm. Zumba Master Class.
1:30 pm. Water Party with the group Naiyimbe.
6:00 pm. Mass and Procession in honor of Santa Rosa de Lima.
9:30 pm. "¡Chacho! ¡Que jocico más conocido!" With raffle and award ceremony.
Then fireworks.
Tonight the Acoustic Concert of Manu Tenorio will take place in the Hall Timanfaya of Hotel Princesa Yaiza, at 10:00 pm. The ticket price is 20 euros and the capacity is limited.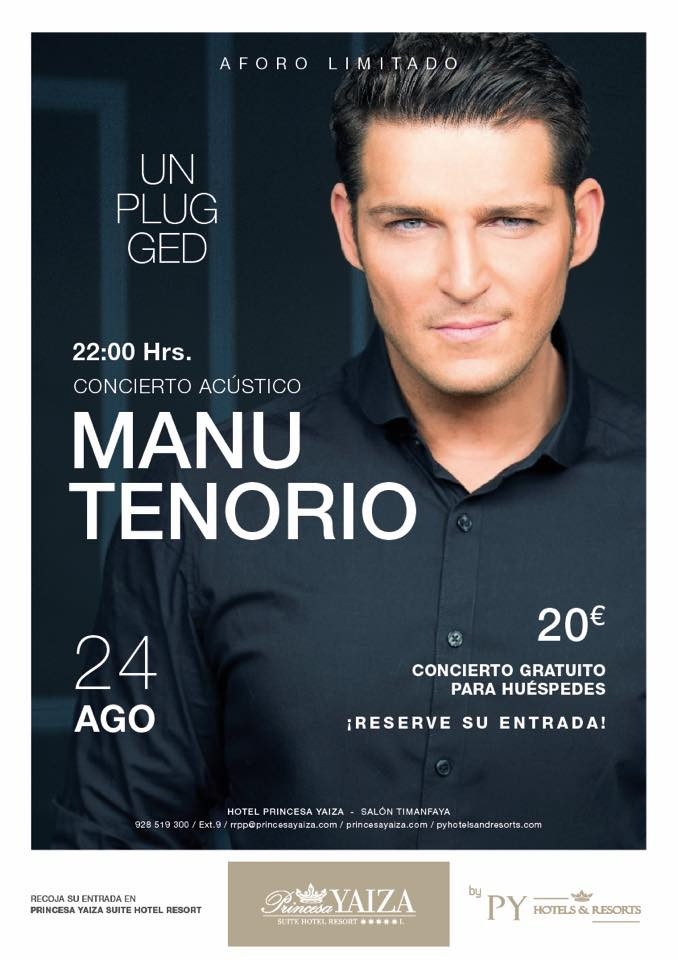 Tías will host the "I Festival of Performing Arts TitiriTIAS" from this Friday, August 25 to Sunday, August 27, In the Town Hall Square, EL Pavón and Ermita. Enjoy music, theater, acrobatics, clowns, jugglers, puppets, solidarity days and other extraordinary arts.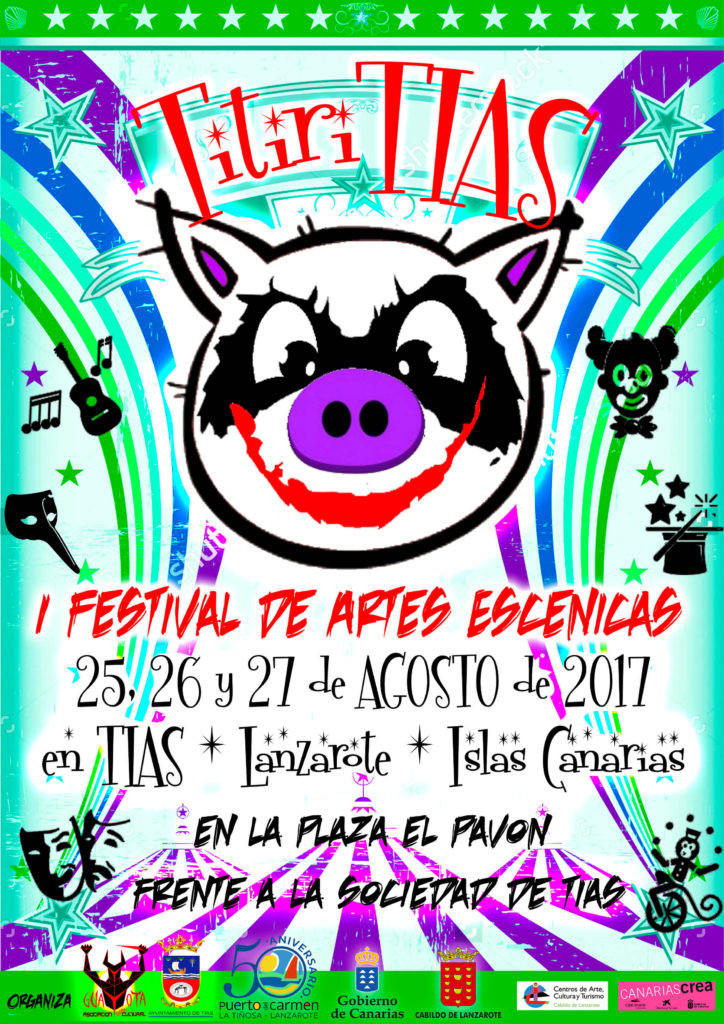 Free admission, but you can bring any school material for the kids. Have a look at the program: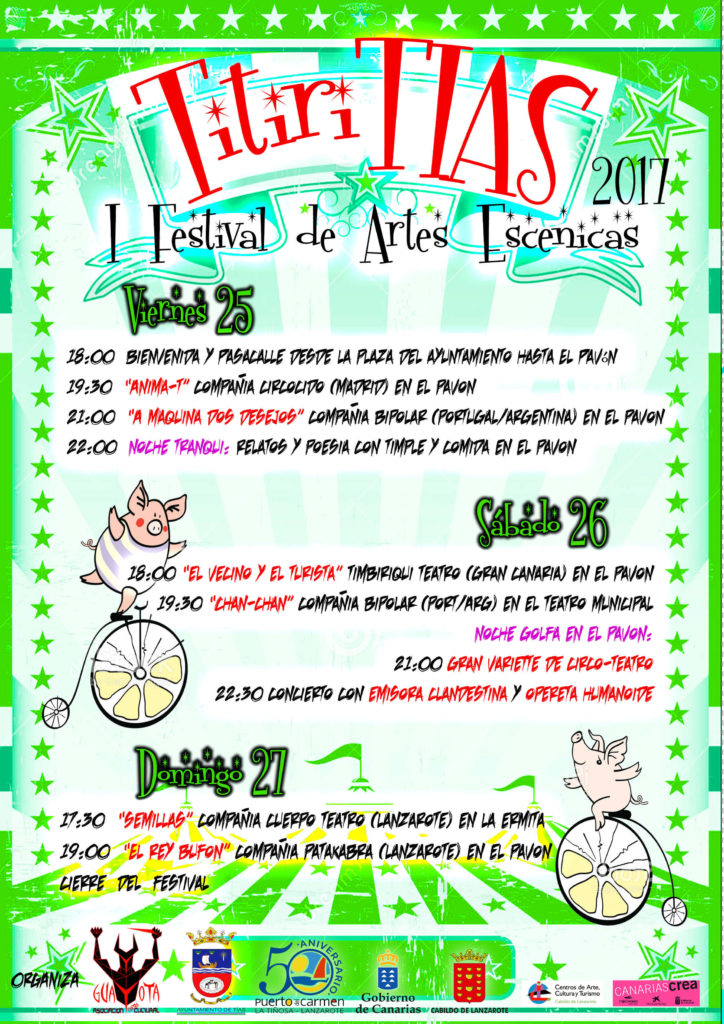 Keep reading...