TGIF! It doesn't matter if it's Friday, the 13th, because here are the best plans for this weekend. Teguise, Valterra and Playa Blanca celebrate the "Fiestas del Carmen", San Bartolome continues with its activities for young people and there are also activities for children. Don't miss the best 12 Things to do this weekend in Lanzarote.
You can always check the best events on Hola Lanzarote's Calendar and also make the best plans with your own Lanzarote's expert with Localixo app; Download it for free and ask everything you want to know about the island.
Keep reading and let's make some plans...
Playa Blanca kicks off the "Fiestas del Carmen" this weekend. On Saturday, July 14th, the "Parranda Janubio Folklore Festival" will be held. Then there will be the "Verbena" (local party) with the group Lanzarote Swing and Los Conejeros on the square Plaza del Carmen.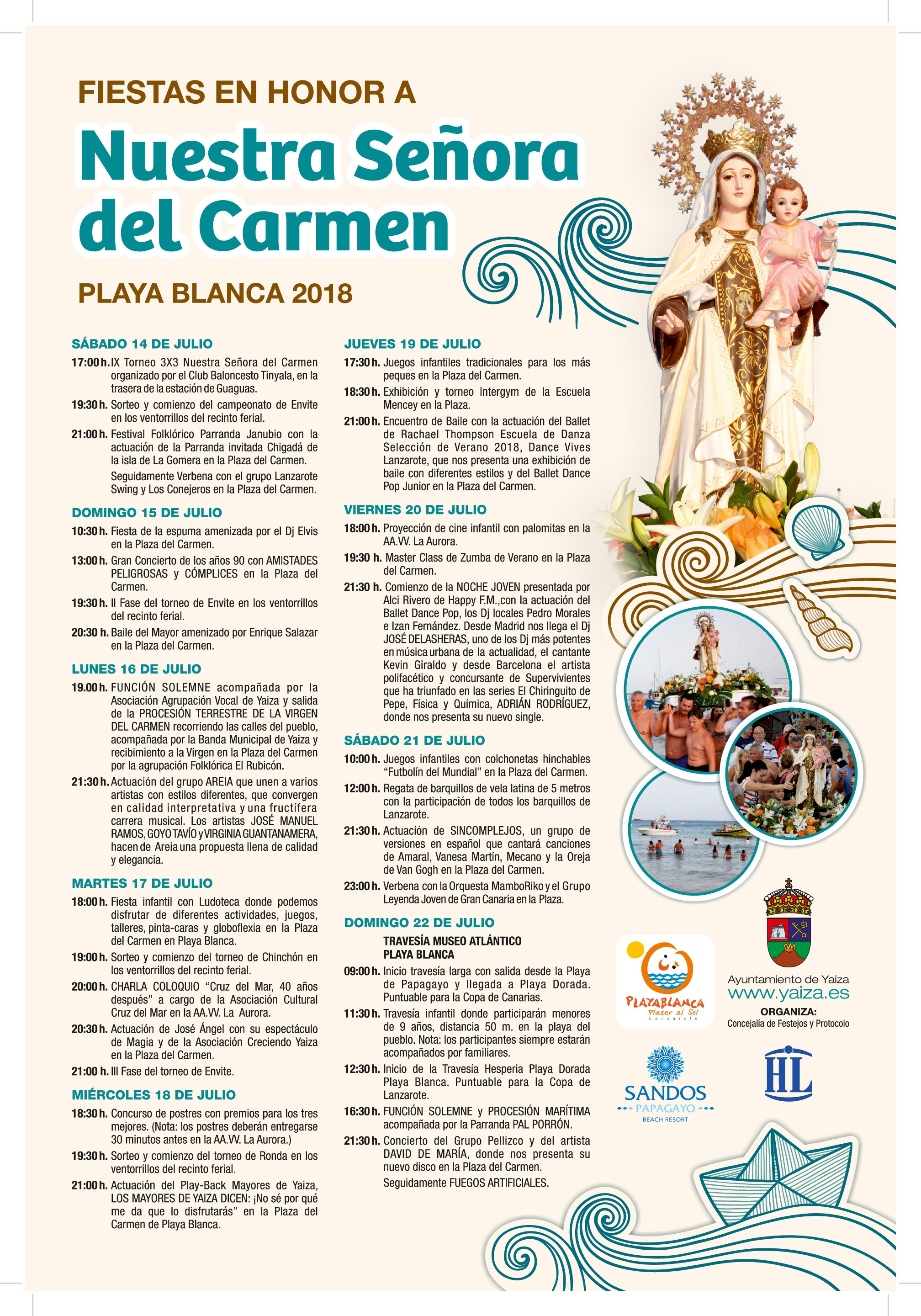 This Sunday, July 15th, at 10:30 am, will be the great Foam Party, with DJ Elvis on the Square Plaza del Carmen.
And at 1:00 pm the concert of the 90s with Amistades Peligrosas and Cómplices will take place.
The Baile del Mayor (Dance of the Senior) will also take place at 8:30 pm, entertained by Enrique Salazar on the Square Plaza del Carmen.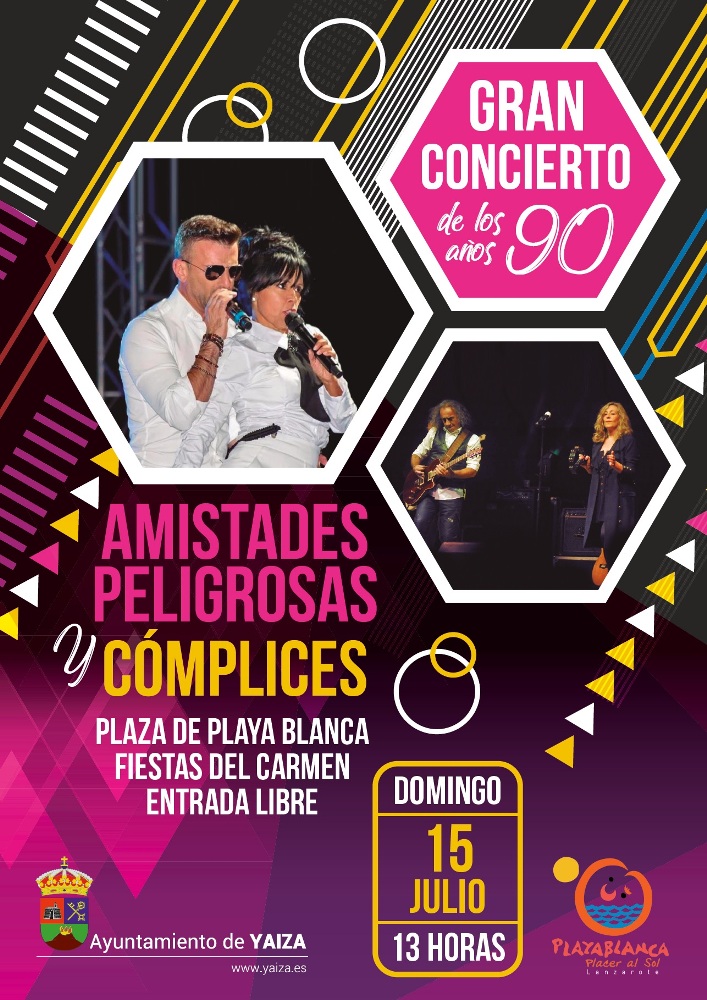 On Saturday, July 14th, the Cleaning of the beach of La Cantería and the Awareness Campaign will take place from 9:30 am.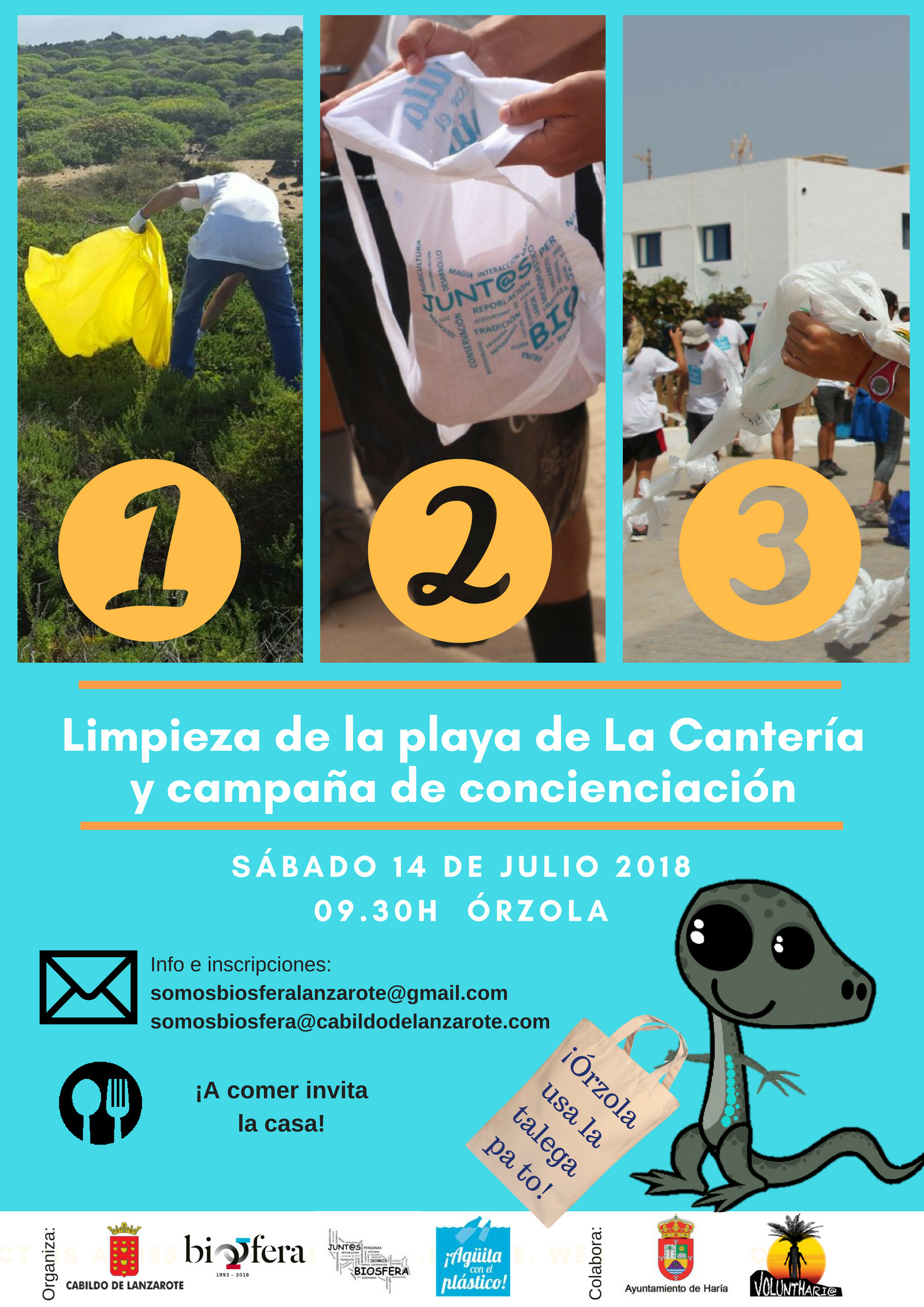 This Sunday, from 9:00 am, there will be a clean up of solid waste on the islet of La Fermina and Arrecife invites you to "Do your bit for the environment".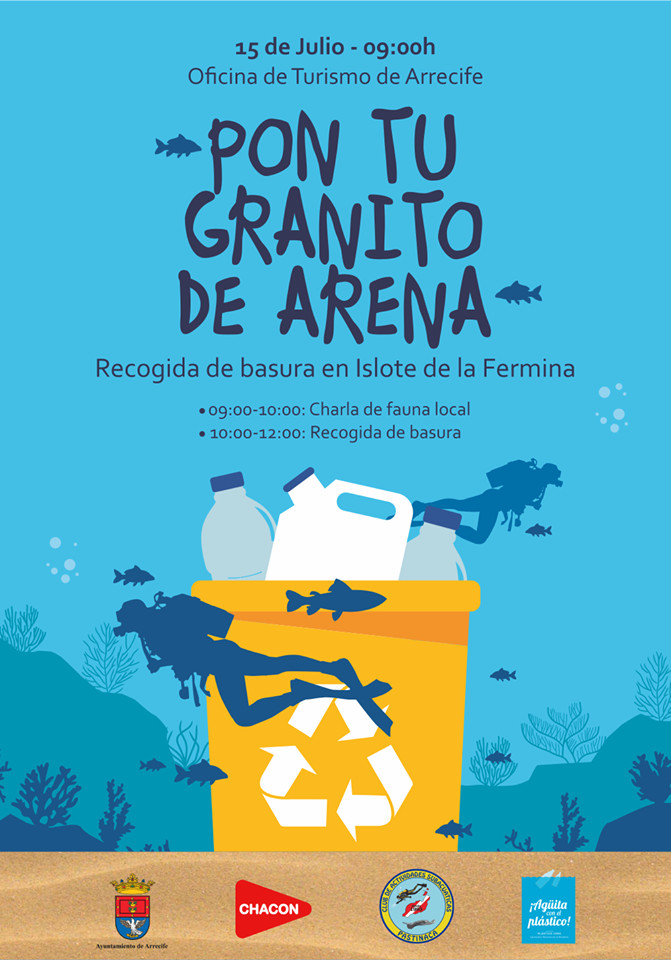 La Villa de Teguise continues the celebration of the Fiestas del Carmen until July 16th. Here you can see the program for this weekend: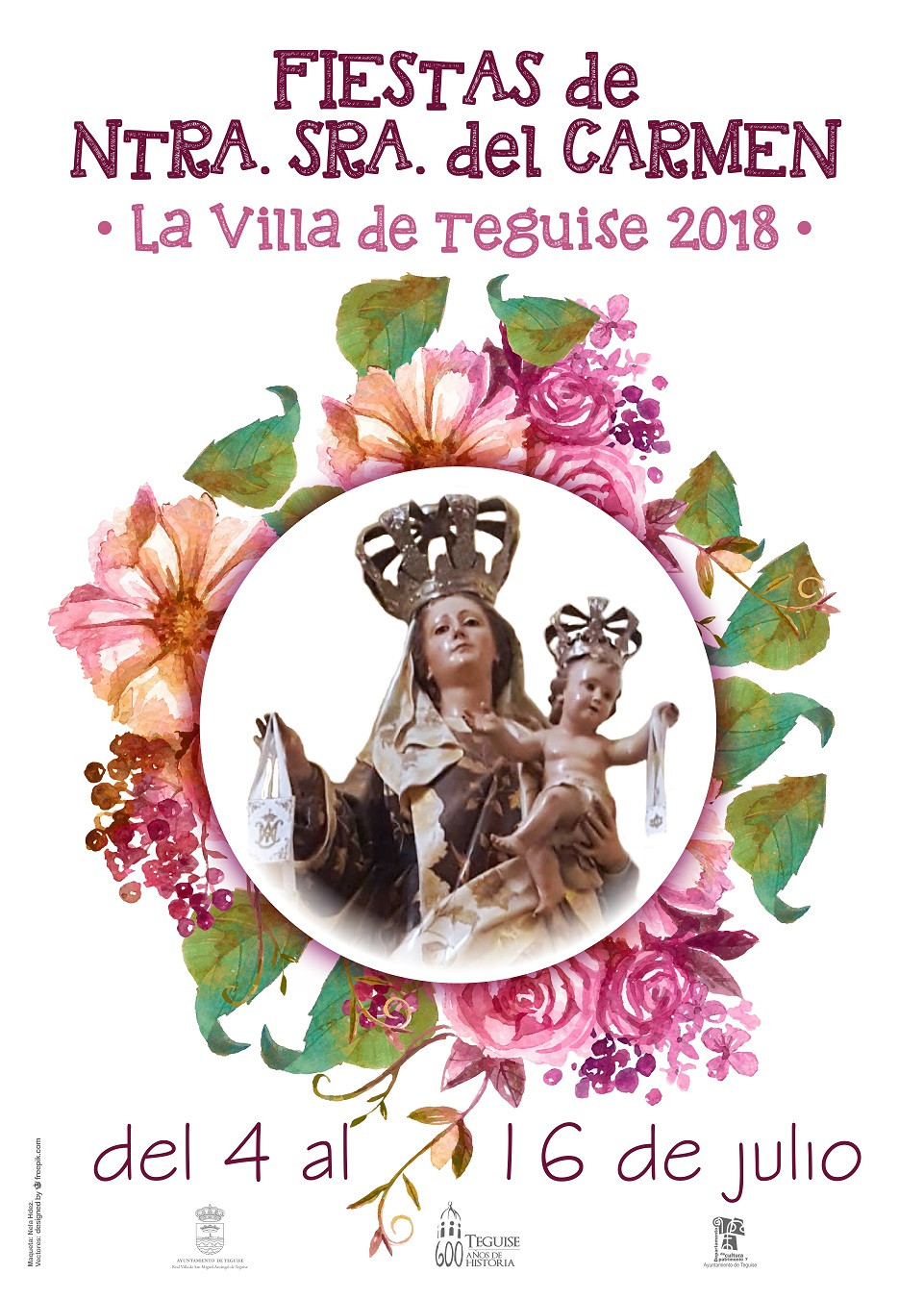 Friday, July 13th
5:00 pm. Play Station Tournament. Place: Socio-Cultural Centre of Teguise.
9:00 pm. 25th "Acatife" Festival, with performances by "Araguaney" (Gran Canaria), "Joba" (Córdoba) and "Acatife" (Teguise), in the Convent of Santo Domingo de la Villa de Teguise.
11:00 pm. Show of the Group "Proyecto X Band", in the Plaza del Hoyo square.
Saturday, July 14th
10:00 am. Traditional Day "Workshops and traditional games". La Molina de La Villa Youth Association, in La Mareta.
5:30 pm. Children's show "Callejeando por el fondo del mar", at the Plaza de los Leones.
8:30 pm. Performance of the "Orfeón La Paz de La Laguna" and the "Coral Polifónica Villa de Teguise", in the Convent of Santo Domingo.
9:00 pm. Film screening for people over 16 years old in Espacio Joven.
Sunday, July 15th
10:00 am. Walk around La Villa. Departure from Espacio Joven.
7:00 pm. Play Back de Teguise / Sainete "La Fuga de Acapulco", at the Socio Cultural Center of the Villa de Teguise.
8:00 pm.. "Traslación" (Translation): Contemporary Dance Project, in the Santo Domingo Convent and Historical Site.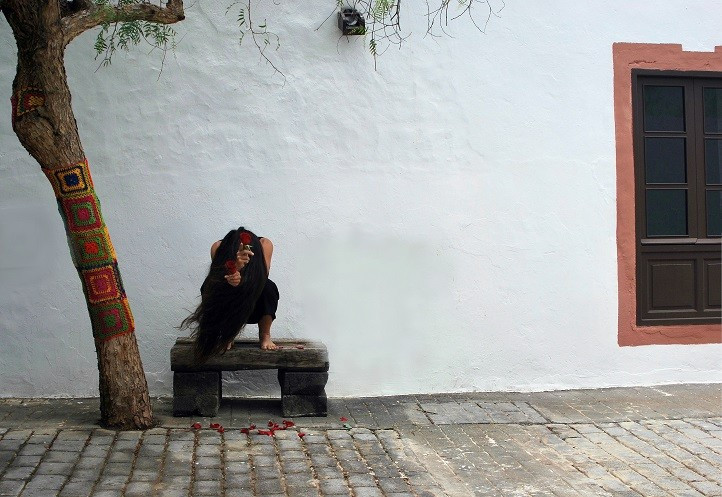 This Saturday, July 14th, enjoy the Walk Under the Stars: "The Milky Way", at 9:00 pm, at Papagayo beach, by Kosmos Lanzarote.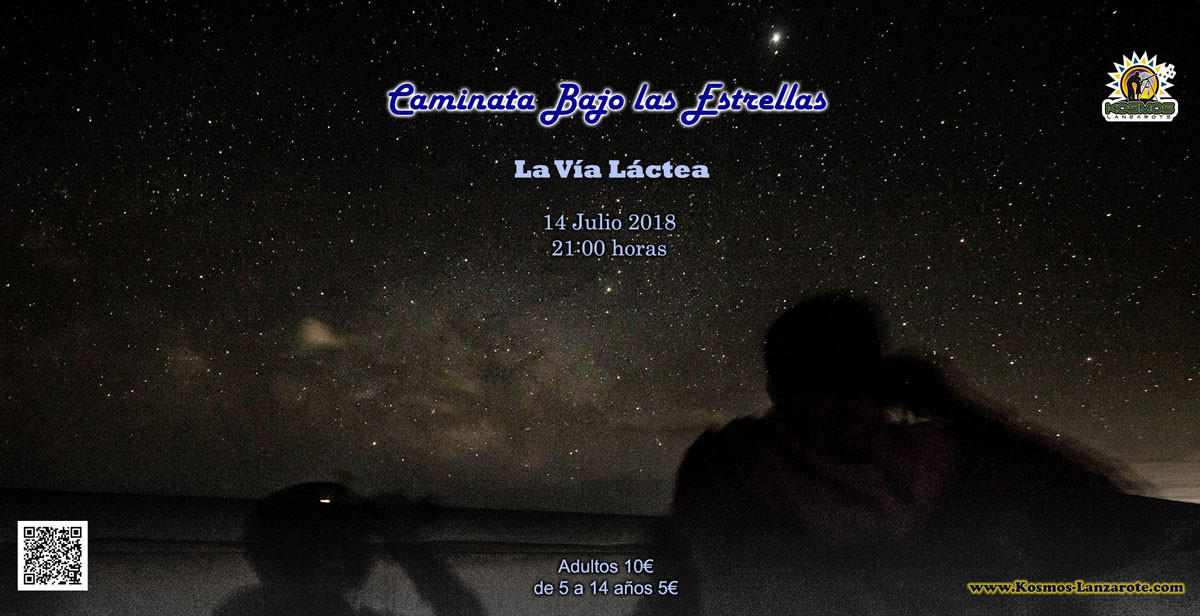 San Bartolomé celebrates the third edition of "Julio Joven" with a varied programme that includes music, championships, sports, solidarity walking, hiking, beach, recreational and cultural activities and much more, aimed at young people.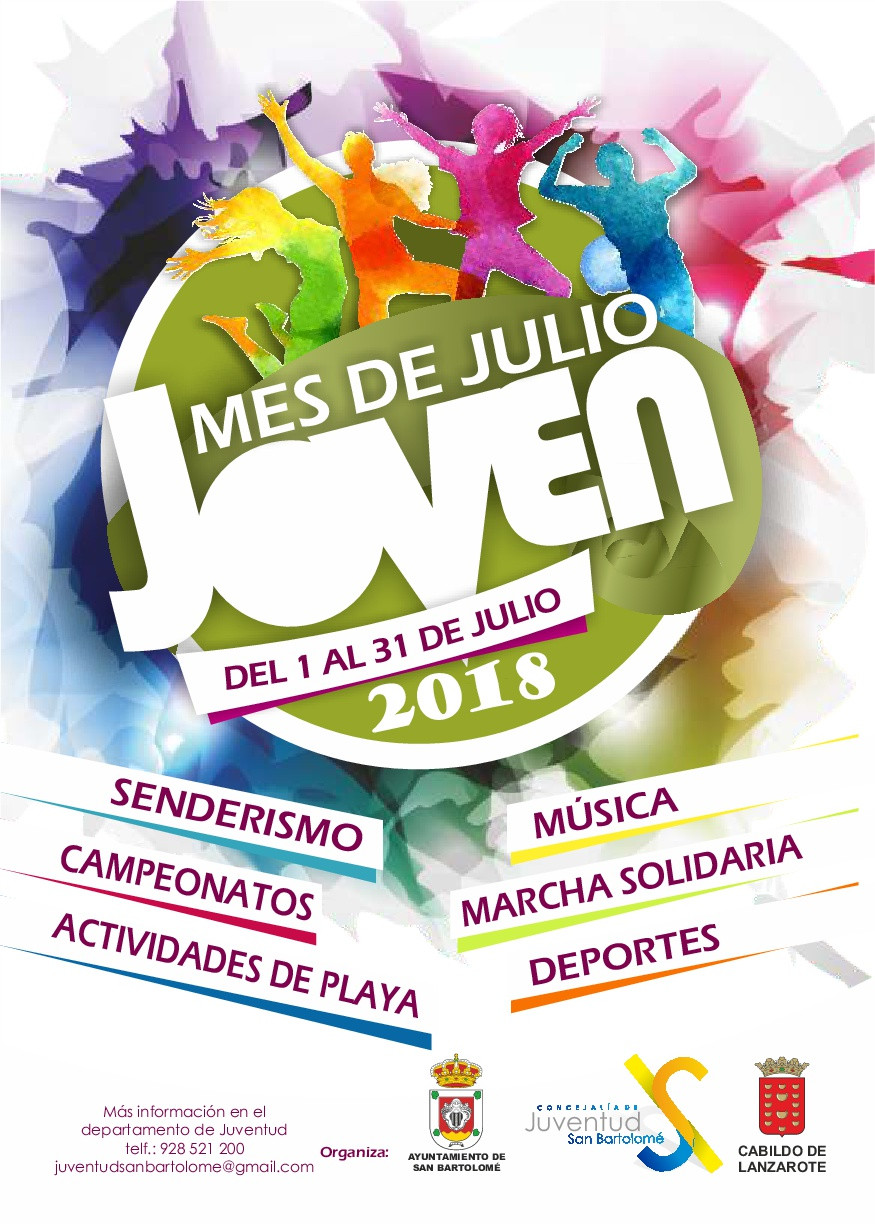 Friday, July 13th
10:00 am. Beach Tennis Class at Goliath Beach.
5:00 pm. Fashion jewellery workshop at the Bodeguita de la Cas Cerdeña de San Bartolomé. Free Registration. Limit of places.
Saturday, July 14th
5:00 pm. Hiking in Tinajo with a visit to the Cervecería Natural. Previous Registration: Youth Council (Casa Sardinia). Price of the activity: 5€ for young residents. 10€ for the rest.
Includes: Transport, guide for the trail and entrance to the brewery with explanation of how it is made and tasting. Limited places. More information: 928 521 200.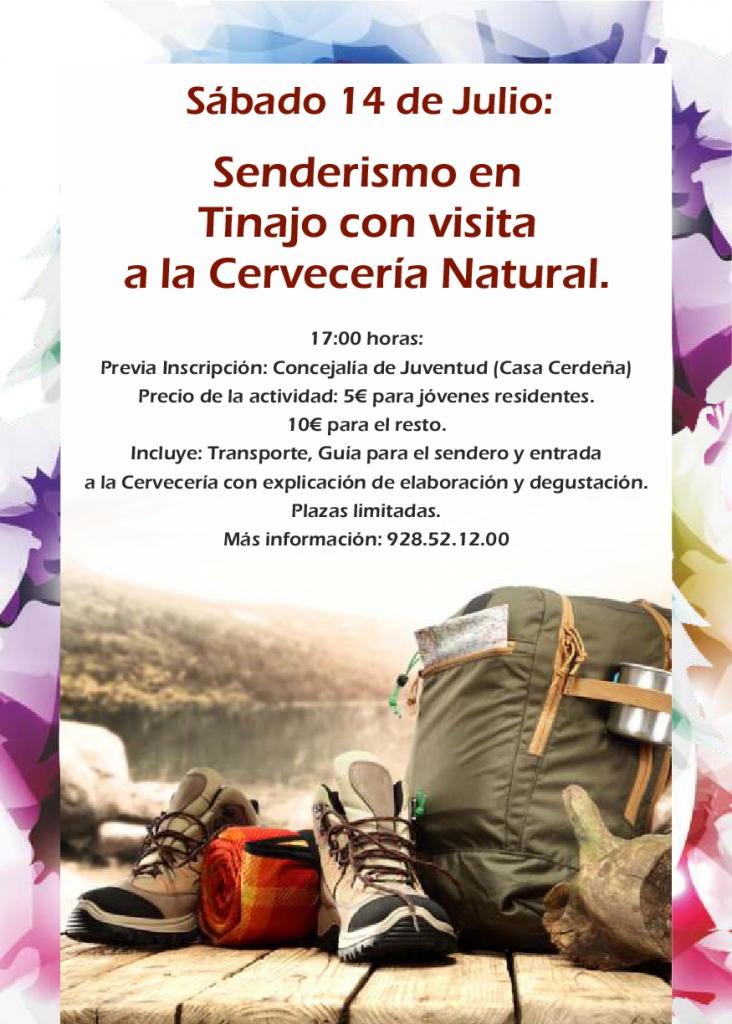 Sunday, July 15th
10:00 am. Beginning of the II Solidarity March in favor of the Tinguafaya Association from El Cable Nautical Sports Center. Arrival at Playa Hond Sports Centre. Registration at www.conxip.com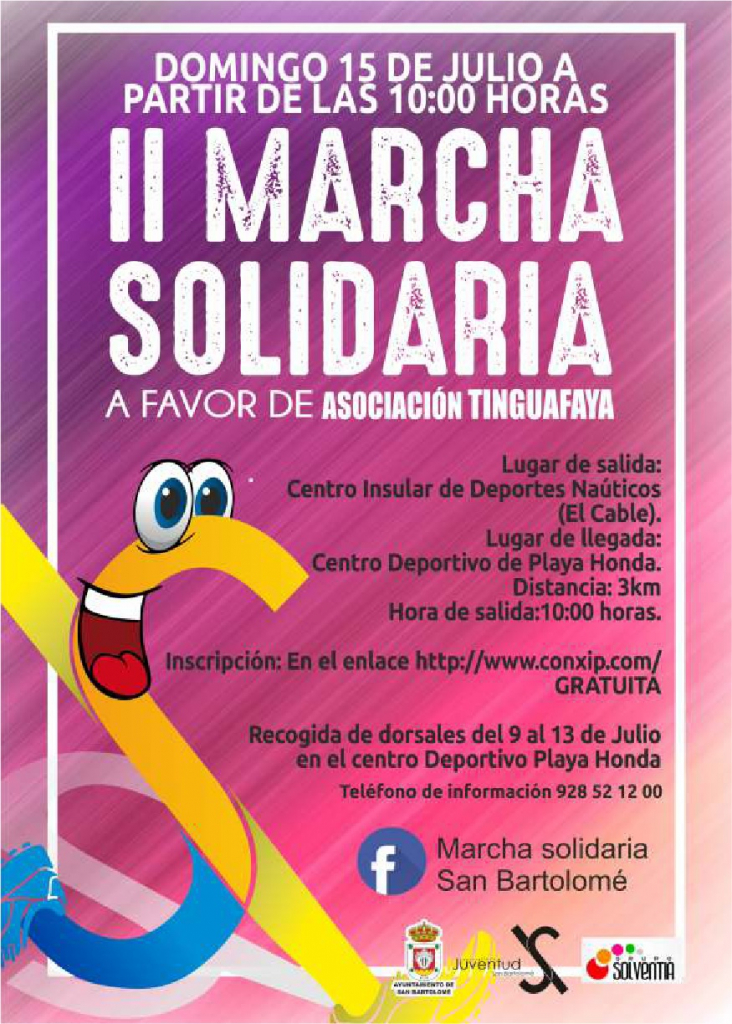 Keep reading…