This weekend is Mother's Day and in Lanzarote you can enjoy various activities for this occasion, but you also enjoy events with music, humour, sports and much more.
Don't miss the best 11 Things to do this weekend in Lanzarote.
You can always check the best events on Hola Lanzarote's Calendar and also make the best plans with your own Lanzarote's expert with Localixo app; Download it for free and ask everything you want to know about the island.
Keep reading and let's make some plans...
San Bartolomé celebrates this Sunday the Agricultural and Craft Market, Mother's Day Special, in the Plaza León y Castillo, from 10:00 am to 2:00 pm. The programmed activities begin with a workshop for children in which they will make a pin in the shape of a hat, which they will decorate as they wish and can give to their mother.
The Calicanto Group will perform at 12:00 pm. The first mothers to attend the market will have a small gift to commemorate this special day.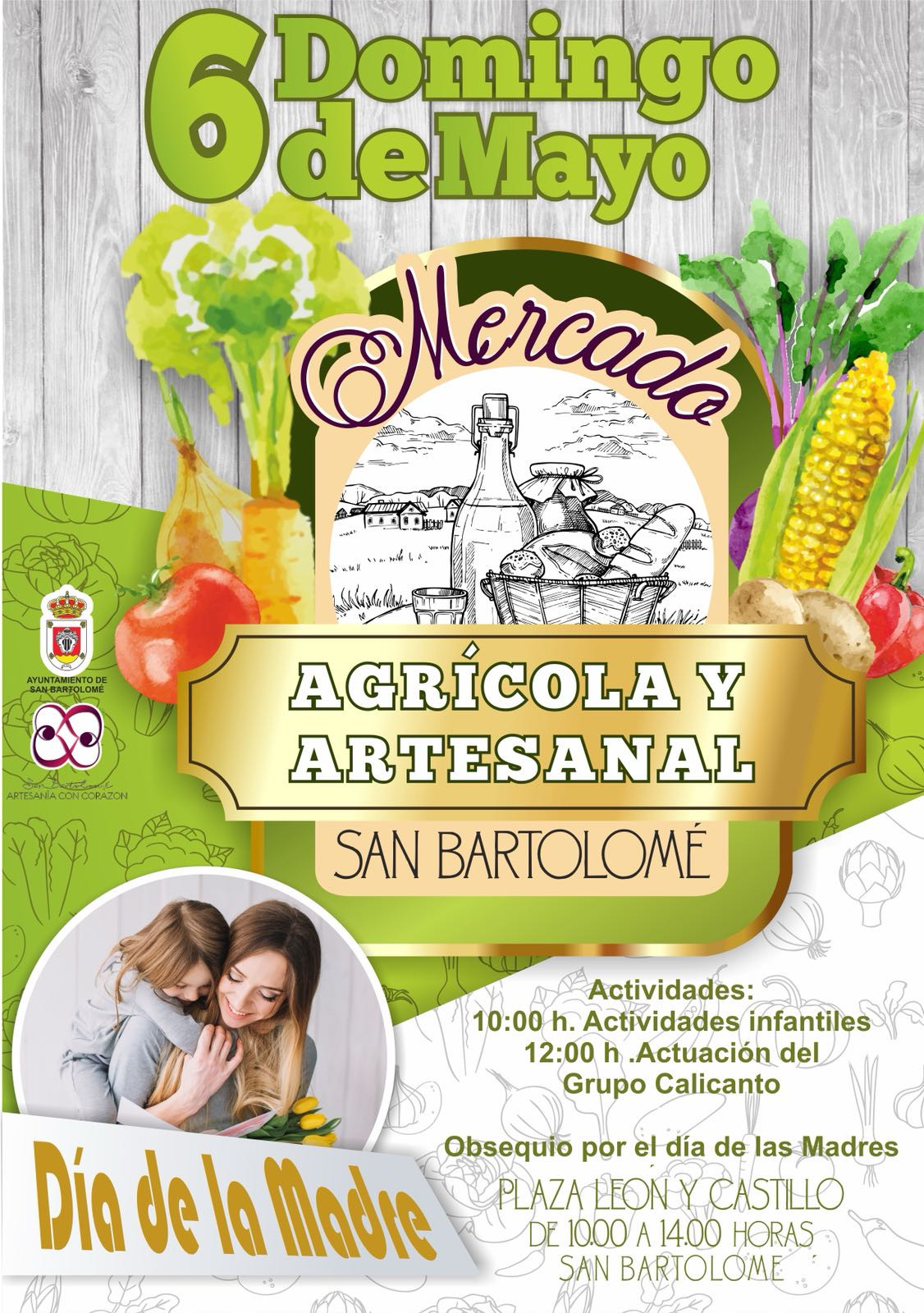 The Deiland Shopping Centre celebrates this Sunday, 6 May, the Mother's Day Workshop "Making a gift box", at 11:30 am.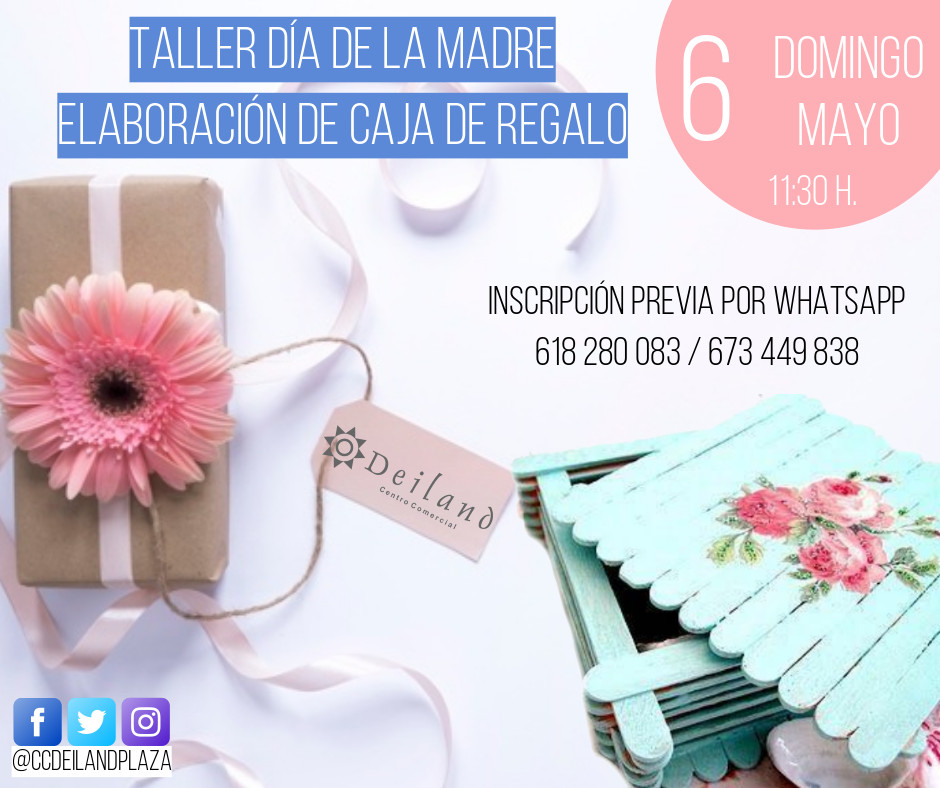 Give wellness and relaxation for Mother's Day. Take this opportunity to give an original gift. So that mom can enjoy the benefits of the thermal waters, with swimming pools at 34 and 38 degrees, footbath, Roman thermal bath, Turkish bath and bithermal showers with essential oils. She can also choose from one of 5 massages to complete her day and feel like new.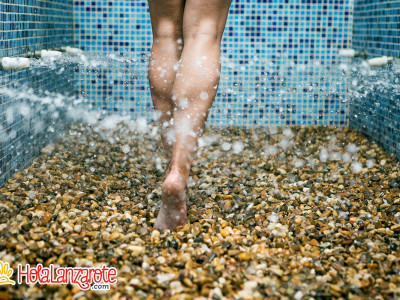 Includes:
Spa circuit.
Massage (one of your choice out of five).
Snak and juice or water.
Mother's Day at Tias comes with a raffle full of gifts this Saturday, May 5, from 10:00 am to 1:00 pm.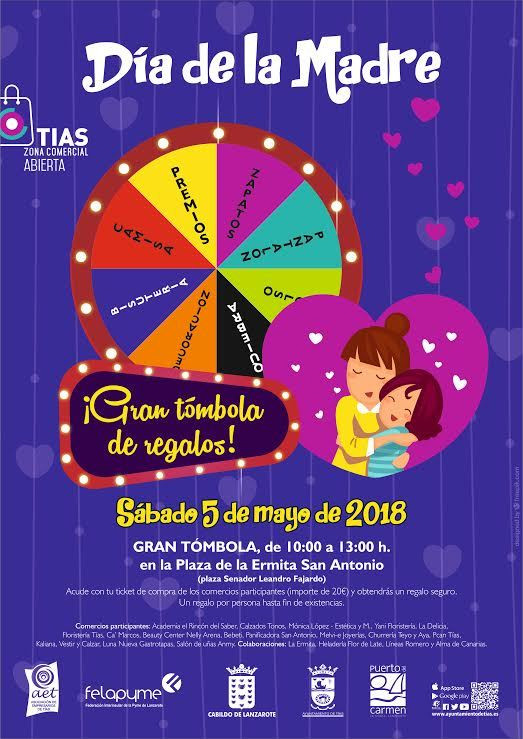 The Monument to the Campesino opens its doors next Sunday, May 6, with a pleasant gastronomic and cultural proposal to celebrate Mother's Day.
From 12:00 to 16:00 there will be:
Special menu.
Children's workshops.
Folkloric group performance.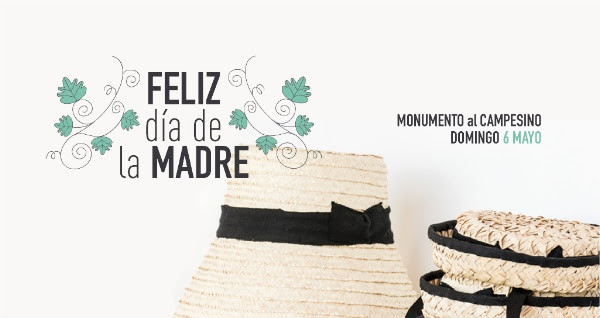 Keep reading...