The Carnival in Haría starts today and it's the perfect opening to the last weekend of february, that also brings music, theater, activities for children, games and a lot more.
Don't miss the 11 Things to Do This Weekend in Lanzarote.
You can always check the best events on Hola Lanzarote's Calendar and also make the best plans with your own Lanzarote's expert with Localixo app; Download it for free and ask everything you want to know about the island.
Keep reading and let's make some plans...
Today begins the celebration of the Carnival of Haría 2018 with a Medieval theme. You can see the full program here:
Thursday, February 22nd
5:00 pm. Carnival Festival for seniors. Sociocultural Center La Tegala.
9:00 pm. Proclamation by Gustavo Navarro and Opening Gala of the Medieval Carnival in Haría with the performance of Escuela de Circo Aerial, Drag Eros, Comparsa Los Cumbacheros and Escuela de Bailes Latinos el Norte Dance.
Friday, February 23rd
10:00 am. "inclusive" Parade Students from CEIP San Juan, IES de Haría and Aulas Enclave de la isla.
9:00 pm. "III Encuentro de Murgas Nocturno" with: Tabletúos, Titi Roys, Vacilonas, Desahuciados and Batucada Villa Pipol.
11:00 pm. "Carnival Party" (Verbena) with Furia Joven and Naiyimbe.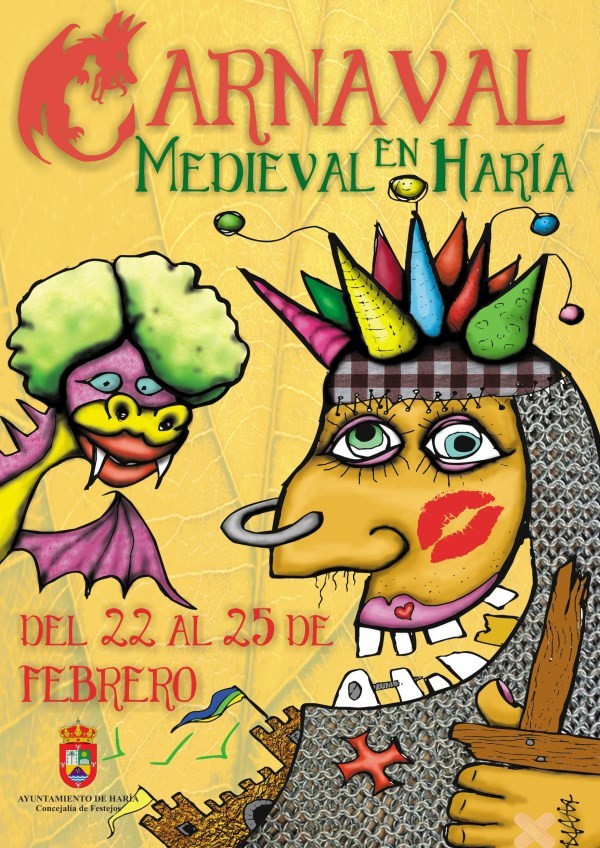 Saturday, February 24th
12:00 noon. Stroller with Drag Queens, batucada Princess Atenya and comparsa.
7:00 pm. Medieval Carnival parade with floats, murgas, comparsas, batucadas and a large number of masks, from the cemetery parking lots, to Haría square.
9:30 pm. "Carnival Party" (Verbena) with the orchestra Furia Joven from Gran Canaria and Code 0 from Fuerteventura.
Sunday, February 25th
1:00 pm. Tapa Carnival.
1:30 pm. Concert with "Kardomillo" and "Si es tarde nos vamos".
5:30 pm. Crying Carnival with the burial of the Sardine accompanied by the batucada Woman Batuca.
6:30 pm. Laughter Carnival. Comic show with Jaime Marrero and Xay.
Angaro, the new show of Music and Dance, is about the traditions of the Canary Island people through music and dance. A fusion between the classic and the avant-garde in an unrepeatable show that is presented for the first time in the auditorium of Jameos del Agua.
Pianos, violins, horns... mix with powerful drums and other instruments such as seashells and shepherds' flutes to experiment with dances and voices from ancient times.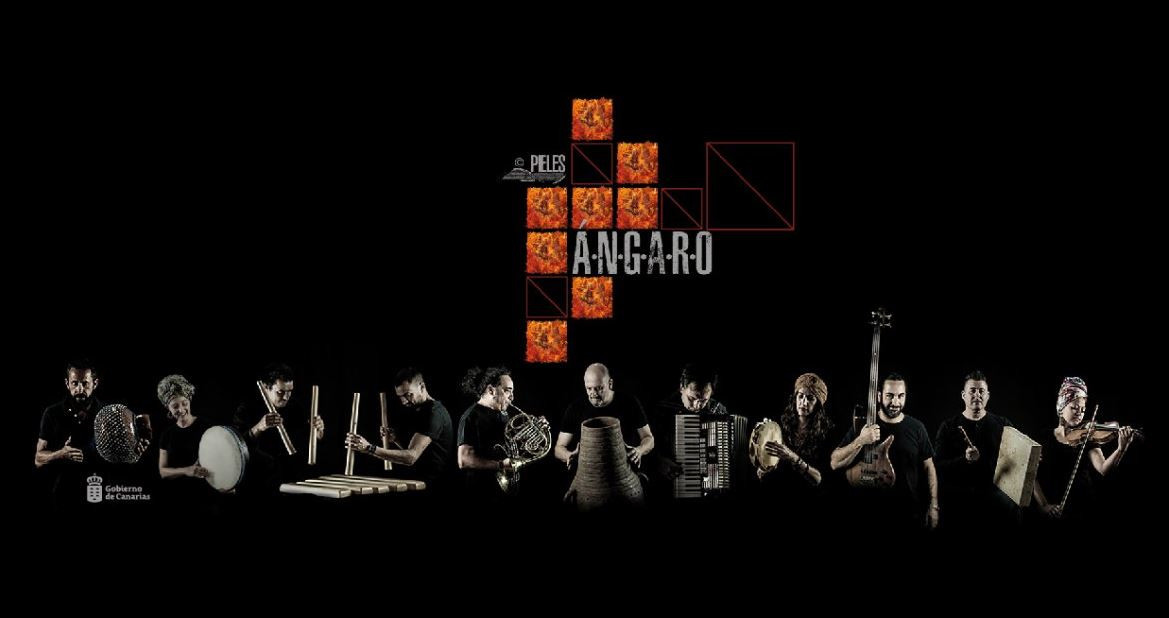 Buy your tickets now to live this unforgettable experience in a unique place like Jameos del Agua this Sunday, February 25th:
The MIAC-Castillo de San José hosts the concert of jazz guitarist Yul Ballesteros, who will perform with his quintet this Thursday night, February 22, at 9:00 pm.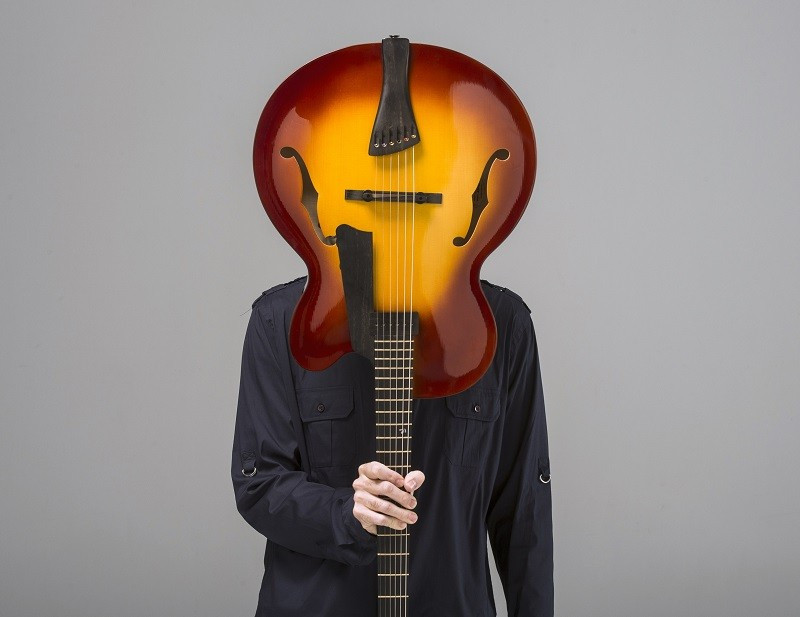 On Friday, February 23rd, the Presentation of Groups of the Carnival of Teguise 2018, at 8:30 pm, will take place in the Society of Villa de Teguise.
Carnival groups:
Murga Las Chicavillas.

Batucada Merekumbe.

Comparsa Los Cumbacheros.

Batucada Menda Caña.
Guest artists:
Esther Betancort (cantante).

Juanito Panchín (humorista).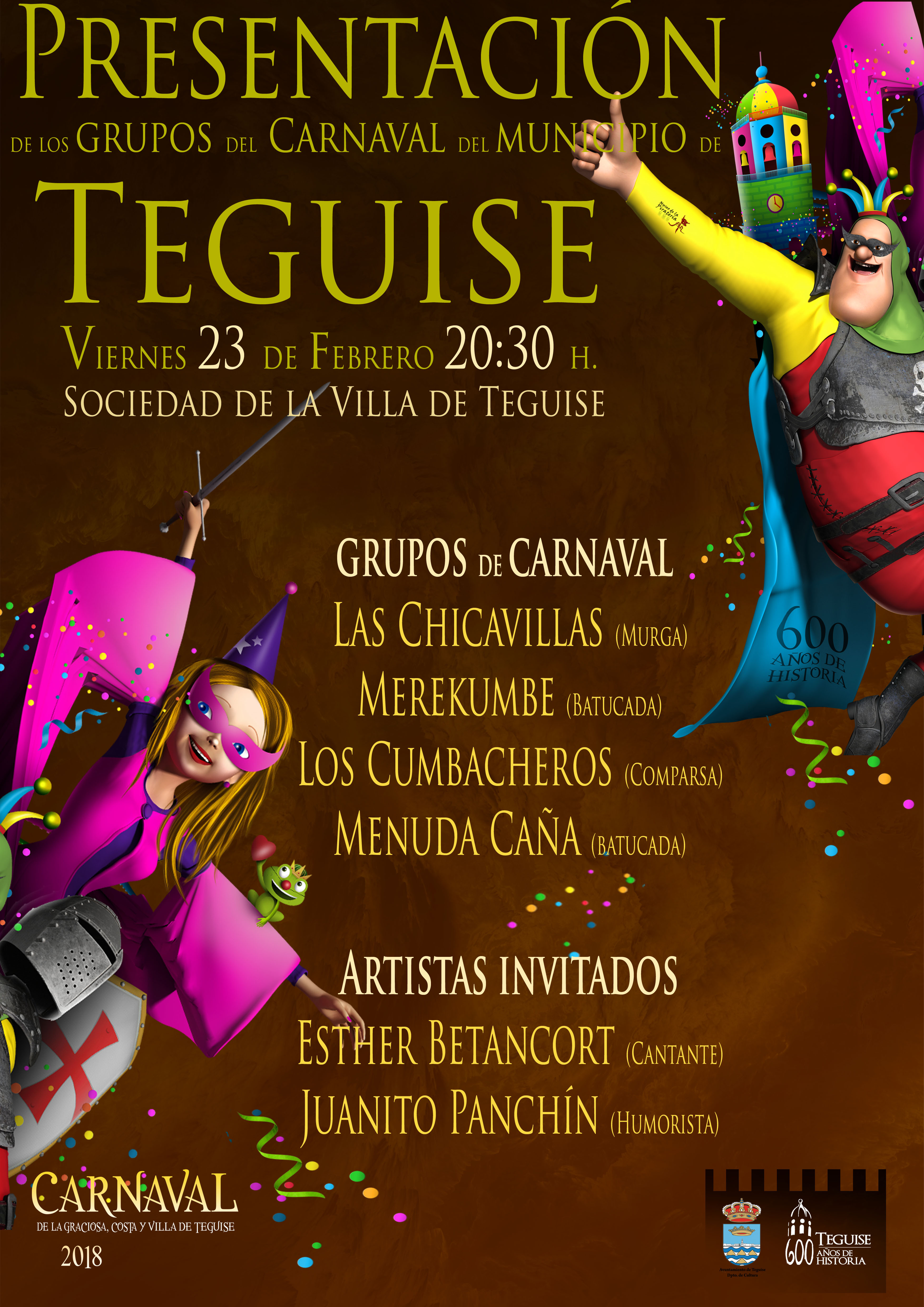 Keep reading...